NNM and JOHN HARBISON
Concerts and events celebrating jazz, poetry and American folk song, April 4 - 6:
Myth, Music, Truth
Sunday, April 6, 2014, 7:30 PM
Pre-concert talk with John Harbison, composer James Primosch and poet Nathalie Anderson: 6:45 PM
with Julia Bentley, mezzo
Sarah Joanne Davis, soprano
John Harbison, guest conductor
Scroll down for a video preview from a rehearsal of John Harbison's "Crossroads"
Myth and legend, music and poetry: these are the artful external expressions of our deepest, truest selves. In setting the written poetry of Louise Glück, Jessica Fisher, Eugenio Montale, and the unspoken poetry of almost-authentic folk songs, John Harbison's lyric gift illuminates the hidden intersections of mind and body, pattern and disruption.
John Harbison:
Right to Pleasure (NNM commission/world premiere)
Crossroads (NNM co-commission/regional premiere)
Fourteen Fabled Folksongs
Mottetti di Montale (selections)
Gould Rehearsal Hall, Curtis Institute
1616 Locust St., Philadelphia

Remember: when you buy your tickets in advance, you save $5 over the price of tickets sold at the door!

SPECIAL OFFER: Buy a regular admission ticket to our concerts on April 4 AND April 6, and take $5 off the price of two tickets!
Click on the button above, and you'll be redirected to the TicketLeap website, where you can buy tickets to this event. Your credit card information will be secure, and you can print your tickets at home!
Ticket prices in advance:
Regular admission: $20 ($25 at the door)
Seniors: $15 ($20 at the door)
Students: $10 (available at the door only, with valid student ID)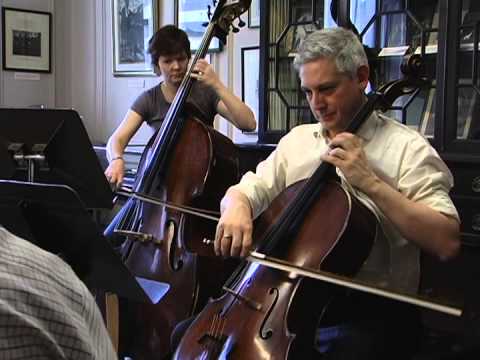 Network for New Music and John Harbison events have been supported by The Pew Center for Arts & Heritage.